Royal Vegas Privacy Policy
Royal Vegas Casino is part of the large Fortune Lounge Group family, known for such big projects as PlatinumPlay and Sultans. Royal Vegas was founded over 20 years ago in 2000 and is licensed by the Malta Gambling Commission. This virtual club is regularly checked by eCOGRA for the transparency of activities and the honesty of the entertainment presented on the site. This means that every visitor can feel secure and not worry about their bets and personal information.
The virtual establishment of Royal Vegas has at disposal more than 1,000 titles of entertainment of different orientations and genres. Despite this, visitors should be sure that the information they have transferred will not be available to third parties and will not fall into the hands of fraudsters. Royal Vegas Casino pays special attention to the protection and processing of its customers' data. Please read this privacy policy carefully before registering on the site and opening a gaming account.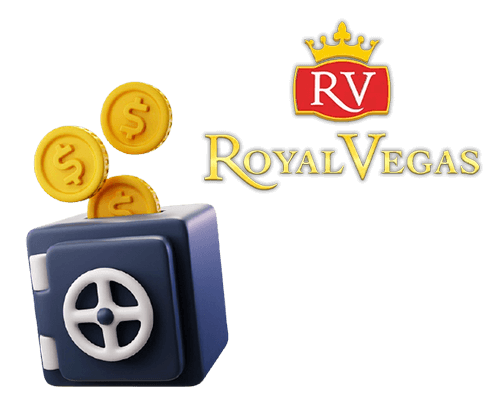 General statement of the Privacy Policy
This Privacy Policy displays information about how the virtual venue processes the data of its visitors. Personal information includes the personal data of the site visitor (name, email, address, phone number, etc.), which are not normally publicly available. This information also includes experience with the products and/or services of the aforementioned virtual casino in the past. This policy does not apply to the activities of firms and organizations that are not owned by the casino, as well as to people who do not work at Royal Vegas. The imposition of this policy by third parties is fraudulent.
Terms of acquisition and further use of information
Personal information enters the Royal Vegas data warehouse when the user completes the registration process. In addition, this data is transmitted when using one of the casino products, when visiting the official pages of the site (or partners of the institution), as well as when participating in promotions, bonus campaigns, or prize draws. Royal Vegas Casino may use information about its customers using data from business partners or other joint ventures.
To collect information, Royal Vegas requests the following data:
name and surname;
valid email;
gender (at the request of the user);
date of birth;
the scope of the client's activity;
other personal information;
postcode.
When it comes to additional services or financial offers, guests must enter their current residential address, income information, and insurance number. For Royal Vegas employees, each visitor ceases to be anonymous, but this data never falls into the hands of third parties.
The following are the types of information that a company automatically receives:
current IP address;
reliable cookie data;
system information;
information about IT equipment.
Royal Vegas Virtual Casino regularly collects information about each transaction of its customers, as well as the use of financial products and services of the company's business partners.
Data exchange and disclosure
Royal Vegas guarantees the safety of customer data and will never transfer (or sell) personal information to unaffiliated companies or third parties. The exception is data on the requested goods or services with the permission of the client in special circumstances. Royal Vegas Trusted Partners can only obtain customer information following the Privacy Policy. This data is used to ensure that Royal Vegas can promptly notify club members about unique offers and promotions. At the same time, partner organizations do not have the right to use the information received for personal purposes or share it with third parties.
The nuances of using cookies
Royal Vegas requests the ability to use and set cookies on every session. Today Royal Vegas is a business partner of various providers, advertisers, and other representatives of various industries and business categories. If Royal Vegas is acquired by another company, customer data and cookie files will also be transferred.
Regulation of illegal activities
The company may share the information received to investigate or prevent illegal activities. Royal Vegas employees respond promptly to subpoenas and orders to enforce the company's legal rights. Also, information about customers can be transferred to representatives of the law to prevent situations associated with potential threats to physical security.
Maintaining confidentiality and personal security
Royal Vegas Casino may update and supplement this Privacy Policy at its sole discretion. Clients receive timely information on significant changes and innovations. Informing occurs through the email specified during registration or through an official announcement on the main page of the site. The virtual establishment reserves the right to send the following types of information to customers:
Messages from the administration;
Service information;
Information data.
If necessary, the user can delete his account in the system at any time — with the help of support service. Only a certain category of this virtual club employee has access to data and personal information. Personnel who do not need these types of data to do their job do not have access to them. In addition, the company uses physical and virtual security measures to provide additional security protection to its customers.