Responsible Gambling at Royal Vegas
Online gambling establishments were created for enjoyable leisure time and should not become a problem, cause losses or bad mood. Before you start playing with real bets, you need to think about the excitement and how to control it. Lack of control in gambling matters is the biggest nuisance that can happen to a player. To make your time gambling enjoyable, you should learn the intricacies of responsible gambling at Royal Vegas casino, which implies control over the situation and oneself.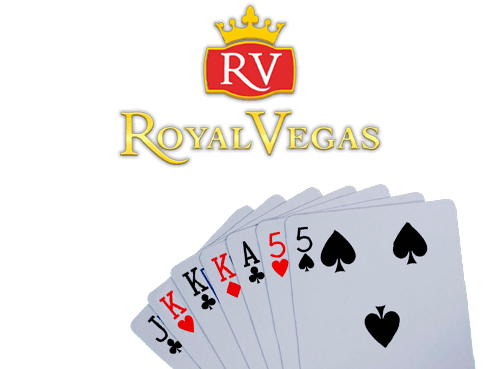 Check yourself before playing
To find out if you can control your urge to play, try mentally answering the following questions:
Are you spending more time in a virtual casino than in reality?
Are you capable of neglecting education, work, or family to play?
Are you spending too much money on your bets?
Do you feel that you are not able to stop on your own?
Do you pay more attention to losing rather than winning?
Does losing cause too many negative emotions?
Have you faced condemnation or criticism from loved ones for your passion for games?
Do you use gambling during periods of depression to restore your peace of mind?
Have you ever had any painful thoughts of suicide if you are haunted by a series of defeats?
If you can answer in the affirmative to at least one question, then you should immediately reconsider your attitude towards gambling! Any "yes" in this case will be a signal for increased vigilance. Perhaps you should think about the place gambling takes in your life. Remember, the casino shouldn't become the center of your life — it's just a way to have fun!
Correct perception — the key to responsible gambling
You must understand that online clubs are places for entertainment and leisure. Gambling is not a job for which you will receive a salary and not a permanent source of income. Here, any winnings depend solely on the chance and favor of Fortune, which means that there are no 100% winning schemes or other ways to get big money. To avoid unpleasant consequences, you should adhere to the following rules:
learn how to play and stop in time;
online games for real money cannot become a source of stable income;
keep track of the time and money spent on gambling;
you should use as much money as you do not mind throwing away;
the game is a way to have fun but not a way to get away from problems.
At the same time, it should be understood that each gambling entertainment undergoes strict honesty control to receive the appropriate certificate. Thus, any winning combination on the slot machine is generated randomly.
Gambling restrictions
First, persons under the age of majority are not allowed to bet and gamble. The casino always reserves the right to check the age of its users. In addition, when registering, the portal asks for the personal data of customers, which can be used to check the real age of the gambler. In addition, those who cannot say stop on their own should avoid gambling. In case you are prone to all sorts of addictions, you had better refrain from such entertainment. If you have had problems with game control in the past, also refrain from betting in online casinos.